The MXoN Experience 2018 at RedBud is a once in-a-lifetime opportunity to dine with past Team USA riders as they share stories of their experiences in an open Q & A session all while raising money for three great causes. Your hosts for the evening will be none other than Davey Coombs, Jason Weigant, and Rob Buydos; you'll have an opportunity to hear never before heard before stories from moto's greats. This is your chance to bid on a seat at a table with 1 of the 28 attending riders. There are 4 seats up for bid at each table with 1 of the below riders. Your winning bid will give you access to an intimate setting with the riders of your choice, a special edition event shirt, poster, and tons of cool swag by industry leading companies like Fox, Thor, and Monster.
The bidding price will start at $550 for (1) one seat and will promptly start on Monday, July 16th at 12pm EST with a staggered start of every five minutes. The auctions will start closing on Tuesday, July 17th at 12pm EST with a staggered end of every five minutes starting with Mark Blackwell table seat 1. Banquet tickets will open for sale on July 18th and will go until we are sold out. Once we are sold out, there will be no additional opportunity to purchase.
To start bidding go to www.MXoNExperience2018.com.

Choose to sit with one of the 28 below…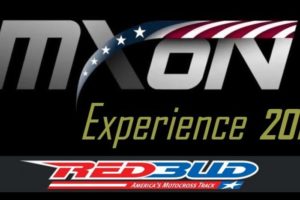 Mark Blackwell, Dick Robins, Mike Hartwig, Gary Semics, Brad Lackey, Danny LaPorte, Donnie Hansen, Chuck Sun, David Bailey, Doug Henry, Broc Glover, Jonny O'Mara, Jeff Ward, Rick Johnson, Ron Lechien, Jeff Stanton, Damon Bradshaw, Jeff Emig, Mike LaRocco, Jeremy McGrath, John Dowd, Ricky Carmichael, Ryan Hughes, Ivan Tedesco, Tim Ferry, Ryan Villopoto, Trey Canard, Ryan Dungey.
Proceeds will go to benefit the Alpinestars Mobile Medical Unit, Road 2 Recovery, and the International Foundation for Research in Paraplegia.
DETAILS:
On July 16th we will open bidding for 4 seats at each one of the above 28 rider's tables. The seat will start and end with a 5 minute staggered start/stop. If you were unable to win one of the four seats at your preferred table this will give you plenty of time to bid at a different riders table before the auction closes. If you have any questions or issues bidding, please contact Lori Amstutz at 619-339-5671.
For the banquet dinner, you will have the opportunity to choose from two delicious main courses; Prime Rib and Roasted Chicken. Both will come with fire roasted potatoes, mixed farm to table seasonal vegetable or locally sourced corn with two delightful dessert options.
More riders and information will be posted shortly. Please check back for updates and detailed auction information.